Dreamt up by founder Rosh Mahtani when she was going through a dark time. Alighieri was inspired by Italian poet, Dante Alighieri, and his story of being lost in a dark wood, searching for strength and courage. Modern Heirlooms hand-carved and cast locally in the UK, each piece has a story and invites you to unlock your own.
Read the story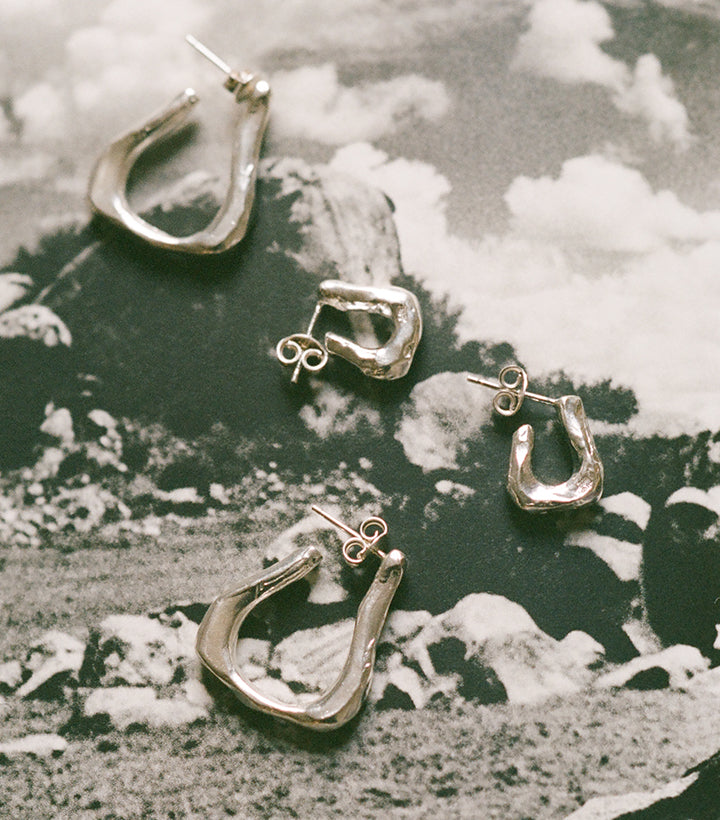 THE ICONIC LINK OF WANDERLUST motif comes to life in our molten gold and sterling silver.
Discover Now
Delve into the
collection_
Icy sterling silver and mystical gemstones in our signature molten texture.
Alighieri's Modern Heirlooms are rooted in story; from the Leone for strength and courage to the Calliope for light and clarity.
Natural diamonds, set in 100% recycled 9kt gold; hand carved and cast in London's Hatton Garden.